Help the team make it to Nationals!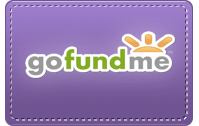 Attention Potential / New Members
We receive tons of emails over the course of the year and summer, for people interested in new membership within the club. Hopefully this will answer most of the questions you are having regarding the club / team for this coming fall season. If you have any other questions please email me by clicking on my name below.
- Brandon Obluck
Q: Are there tryouts / How do I make the team?
A: Yes, there are tryouts for the team. If you wish to be a recreational member, there are no tryouts, simply because you are there to have fun. Team tryouts consist of the first few practices, where you will be evaluated upon skill level, motivation, and ability to practice and play. Anyone can play on the team, but tryouts determine who will be playing on the A Line.
Q: How much will it all cost?
A: We do our best to give a predicted number of cost, but it all depends on how many practices we have and how much you personally spend. If you already have gear, then costs are just for dues, practices, and tournaments. Below are the costs that were incurred during the 2014 - 2015 year.
Club Dues - $40 / Semester
Tournament Dues - $100 / Tournament (4 Total)
Nationals Dues - $200
Practice Costs - ~$45 per practice (case of paint)
Avg 20 practices per season
Jersey - $60 without 1/2 gloves // $65 with 1/2 gloves
***Prices are subject to change at any time***
Q: What Gear do I need?
A: Rec players will not need any gear, but if you have gear you can use it. Rental gear is available when you go to play.
Team players will need the following gear:
- Electronic Marker / Gun able to shoot 10.2 bps ramping
- Electric Loader
- HPA Tank 4500psi. Size (45ci, 68ci, 77ci, etc.) that suits your play style.
- Mask
- Paintball Pants
- Cleats
- Pod Pack (can hold a minimum of 4 pods)
- Paintball Elbow Pads *Optional, but recommended*
- Paintball Knee Pads *Optional, but recommended*
- Valid APPA Account with ID number -
Get One Here
Q: When does the club meet / practice? I want to avoid my class schedule conflicting.
A: The club will meet on Wednesday nights, typically 9 pm in the UC or Hyland Hall, to conduct a weekly meeting, which usually takes 45 min to a hour. Practices are held on
either on Friday afternoon / night or Sunday morning, with Sunday being the more
frequent option. The majority of practices are held at the Siege Paintball, LLC in
Mukwonago WI (~30 min from UWW). Rec players can join the team at any practice and
play on other fields while the team is conducting practice.
Q: How does the Team travel to events and practices?
A: Typically members of the club will drive each other to practices and events, where we coordinate driving arrangements at the meeting prior. All drivers must have a valid driver's license and be approved by the University prior to driving.